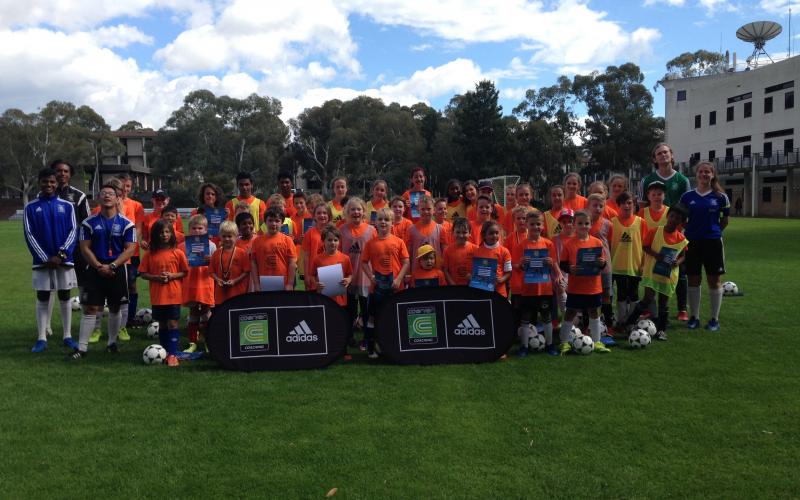 Coerver Coaching ACT concluded the Coerver Coaching April Spring School Holiday Clinics this week at the University of Canberra & Trinity Christian School. The clinics had over 80 players attend for four days of Coerver Coaching training based on the Coerver Coaching Pyramid of Player Development with the use of the world's top players as star models, including Messi, Xavi & Bale.
(UC Group Photo)
Throughout both clinics the Coerver Coaching Staff selected players from each venue as the overall players of the clinic and players of each squad.
(UC Prize Winners)
(Trinity Prize Winners)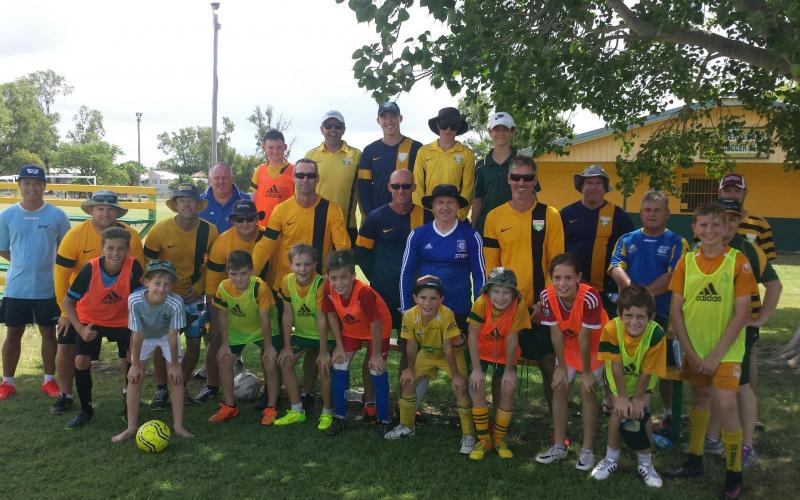 The 4th and 5th of February saw the Coerver Youth diploma run for the first time in Rockhampton QLD. 
Over the two days Coerver Coaching provided an insight into the Coerver method and it's philosophy and had players from Berserker Bears Football club participate in the practical components. 
"It was a pleasure delivering the Coerver Coaching Youth Diploma to coaches from Rockhampton, surrounding areas and Sydney imparting our curriculum, methodology, resources and tips on becoming better coaches.
I was made to feel welcome by all and was very impressed with their enthusiasm and passion for grass roots football as well as the leadership and direction taken by the local clubs. The weekend confirmed there are many talented coaches and players in regional areas and how important it is for Coerver Coaching to aid in their development.
I would like to say a big thank you to all involved especially Blair Grice for his fantastic hospitality, the Berserker football club, and the wonderful children who worked ever so hard in demonstrating the practicals." said Andy Ravanello Coerver Coaching Instructor.   
It was an easy decision for us to take on the Coerver Master Franchise for Singapore. Coerver, being the World's No.1 football skills teaching method, gives us the opportunity to bring to Singapore unsurpassed knowledge and expertise in football skills coaching. With Coerver being acknowledged by some of the world's leading players and coaches as the best in its field, we are excited to offer this to the young people of Singapore, a developed country and footballing nation.
(L-R  Jim Roberts Coerver Singapore International Director & John Longmire Coerver Franchise consultant)
Our Directors are based in Singapore and live here permanently, so we identify with the population, its culture and the footballing passion that exists here.