LOCAL COERVER© KID THRIVES IN COERVER COACHING JAPAN TRAINING EXPERIENCE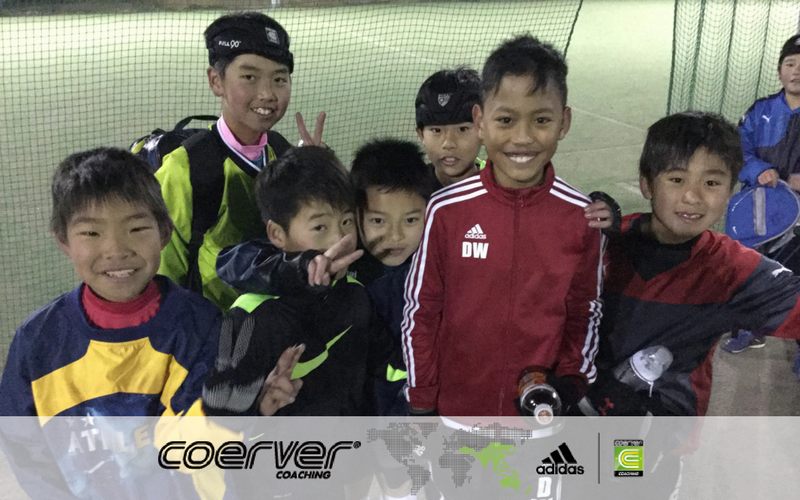 Daniel Walters (12) of Coerver Coaching Sydney North Shore made the most of our global Coerver network, thriving in a training experience at the Coerver Tsukuba School program in Japan whilst on a recent family holiday.
Coerver Coaching currently operates in 46 countries world-wide, with Coerver Coaching Japan alone boasting over 140 Coerver Coaching Soccer Schools. Coerver players receive exclusive access to the Coerver global network, and receive such opportunities to travel and train not only in Coerver Coaching regional programs, but also at top clubs throughout the world, including Real Madrid and Benfica.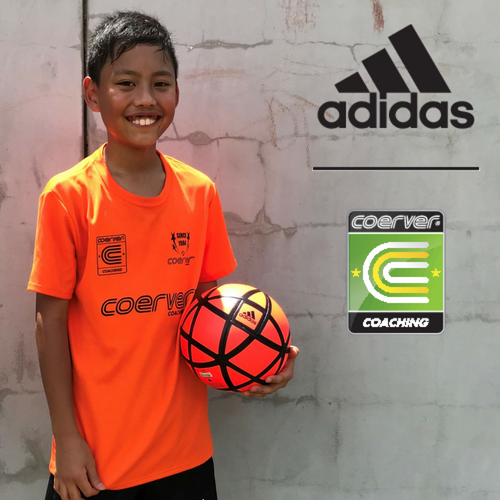 Coerver Coaching Asia Pacific spoke with Daniel Walters (pictured above) and his mother Junko on return from their holiday to discuss their Coerver Coaching journey and their recent trip to Japan:
Coerver Coaching (CC). Can you tell us how you first got involved with Coerver Coaching?
Junko Walters (JW). I knew Cam Jones (Director, Coerver Coaching Sydney North Shore) personally and at the time I didn't know anything about Coerver Coaching. I did some research about the program and found a lot of information from Japanese websites, as there are almost 150 schools in Japan. They all had great reviews, so we decided to give it a try with Cam when he started Coerver Coaching Sydney North Shore.
CC. For how long did you train in the Coerver Tsukuba School program, and how was your experience training with the Japanese players?
Daniel Walters (DW). I trained at the Coerver Tsukuba School program for 5 weeks, which was 6 sessions in total. The Japanese players were very skilful, especially in ball mastery. They were very kind and friendly, I made a few good friends in such a short time.
At the last session, I gave my word that I will come back again next year to play with them.
CC. How was your experience being coached by the Japanese Coerver instructors?
DW. They were all excellent and experienced coaches, and also very supportive. Some couldn't speak English well but tried to communicate with me in English. Coach Sekiguchi (pictured below with Daniel) told me he will learn English so he can speak to me more next time I go back to Japan.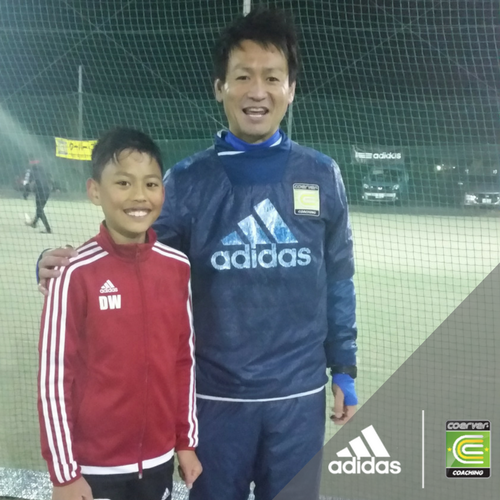 CC. Did you learn any new ball mastery techniques, moves or drills in the Coerver Tsukuba School program?
DW. Yes, I learnt the drag push and drag scissor push.
CC. Can you recall your first Coerver Coaching experience?
DW. My first experience with Coerver Coaching was a private training session with Cam Jones (Director, Coerver Coaching Sydney North Shore) last September to prepare for trials. I felt Cam was very positive and loved his training.
CC. Has the Coerver program improved your game and made you a more creative & confident player?
DW. Definitely. I am now more confident to take on players.
CC. What is it that makes the Coerver program so unique?
DW. They focus on a lot of ball mastery to improve first touch and control.
CC. How has Coerver Coaching prepared you for your current football pursuits?
DW. Cam gave me confidence for SAP trials and I made it. Now I will be joining Coerver Sydney Development Academy which will start in February to hopefully make my dream of playing for NPL come true next year.
Junko Walters further added "I just want to say thank you to Coerver Coaching for giving my son, Daniel a special opportunity to train in Japan. Many half Japanese children, like my son, travel back to Japan for holidays and go to Japanese schools, where they can get experience studying in Japan and learning about the culture. However, Daniel has never wanted to do this as he is shy."
"I am thrilled that Daniel has had such a positive experience at Coerver Coaching Sydney North Shore with Cam, and that this time he was looking forward to attending a Coerver Coaching School in Japan with other Japanese boys his age and could learn Japanese culture more. Daniel can't speak Japanese well, and the other boys couldn't speak English, but I was moved at how soccer could bridge these language and cultural barriers to bring the boys together and make lasting memories and friendships."
Going interstate or overseas and want to continue your Coerver Coaching training? Contact us here or talk to your local franchise director to find out more information on our global Coerver network!