Coerver Friends!
 As well as being globally recognised as the "World's number one soccer skills teaching method" Coerver Coaching is proud to provide an engaging, educational and fun environment where participants can make life-long friends.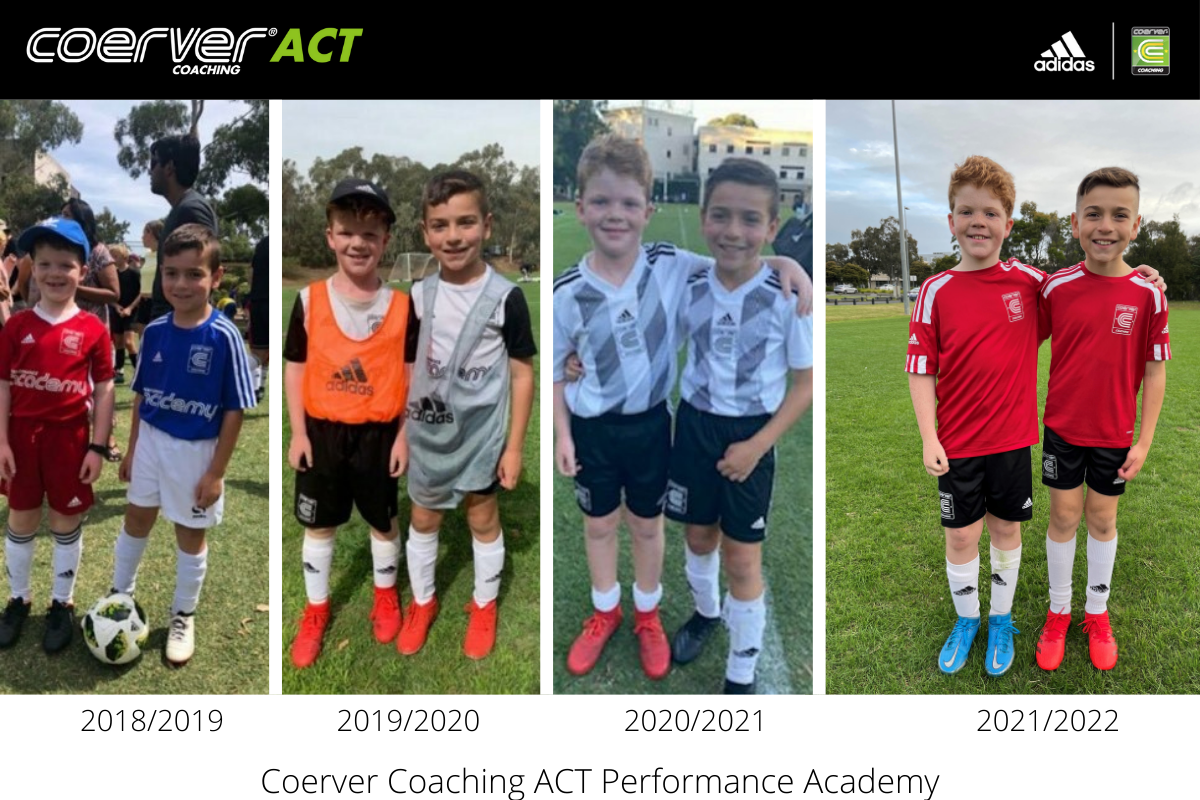 Pictured are Kai and MJ of Coerver Coaching ACT who have been Coerver Kids for 4 years. Both are great examples of the skill, behaviour and attitude of Coerver Kids and form quite a formidable team in 2v2 competitions.
Coerver Coaching Technical Instructor Benjamin said 'Kai and MJ have continued to develop into confident and creative technical players during their time with Coerver Coaching. Their friendship has lead to them supporting each other and continuing to challenge each other to continue improving. It is a pleasure to work with them both and we look forward to many more years of supporting their development.'
Kai and MJ are proof that technical learning is a long path and does not just happen overnight, a week or a summer it takes years of dedicated learning. We are proud that both boys and their families have chosen and trusted Coerver Coaching the "World's Number one soccer skills teaching method" to take them through that journey.