COERVER COACHING ACT BACK TO FOOTBALL SKILLS CLINICS
Coerver Coaching ACT returned to group programs on the weekend with the Coerver ACT Back to Football Skills Clinics. Players were glad to be back on field experiencing drills and games designed to support their technical development within covid19 regulations.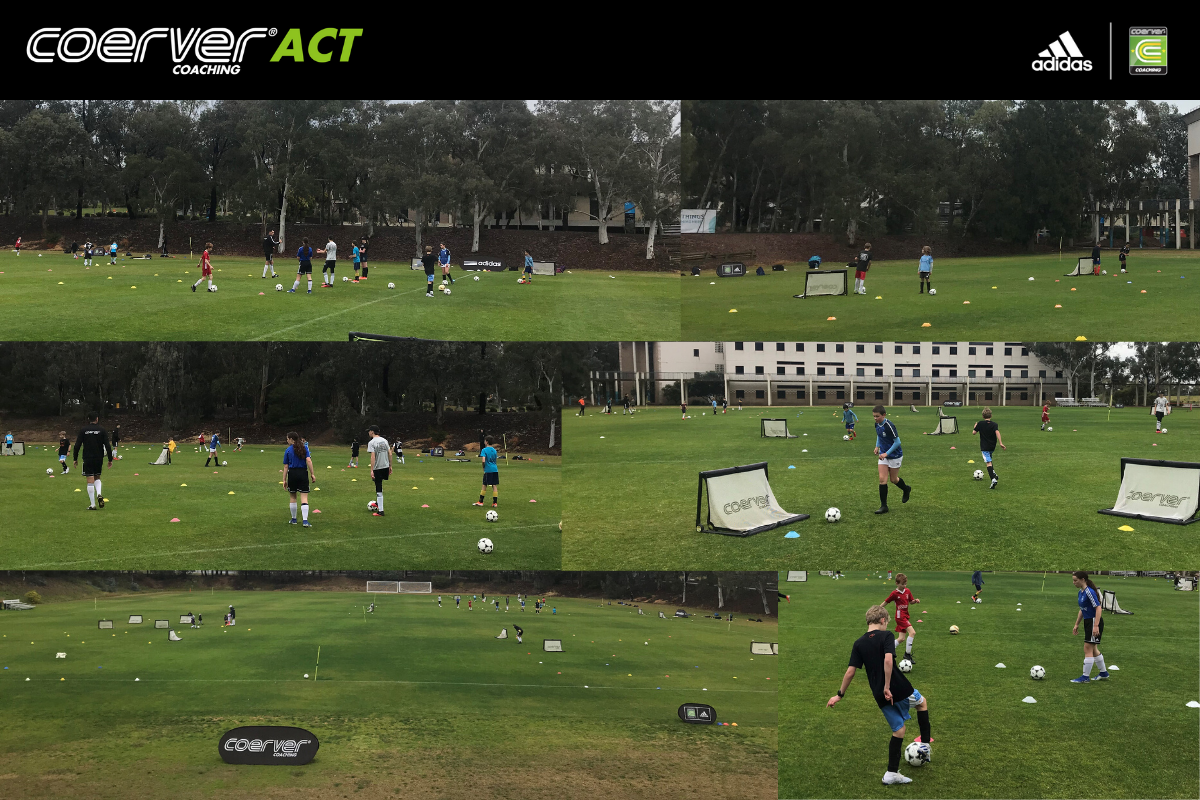 Coerver Coaching ACT longest serving instructor of 17 years Simon Bugden who has coached thousands of Coerver kids across the ACT and region had the opportunity to coach his own daughter Saidie at our Coerver ACT back to football camp.
Simon affectionately known as "Bugsy" has worked with A-League, W-League, Matildas and Socceroos and now can add his own daughter to that impressive list. As a professional educator and Coerver Instructor Simon has had a huge positive influence on many young children's lives over past two decades.
Coach Simon said "For many years I have looked forward to my own child at a Coerver session, today was certainly a milestone for me. A very special day".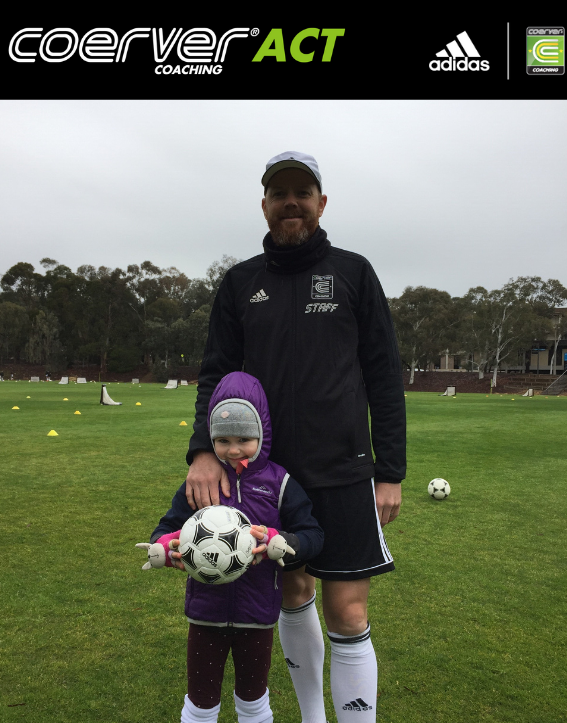 It was a pleasure to have our very first Coerver Coaching ACT second generation Coerver kid attend the camp.
Daniel Baker who was a graduate of our 2002 2003 2004 2005 Performance Academy program bought his daughter Sophie to her first Coerver ACT camp. Daniel was an outstanding Coerver kid who went on to become a an AIS Football Scholarship holder as well as well represent Australia with the Joeys.
Coerver Instructor Simon Bugden who coached Daniel when he was a member of our Coerver ACT Academy was also on hand to coach Sophie. To have a second generation Coerver kid in our program again illustrates why we are and continue to be the ACT and regions leading technical football program.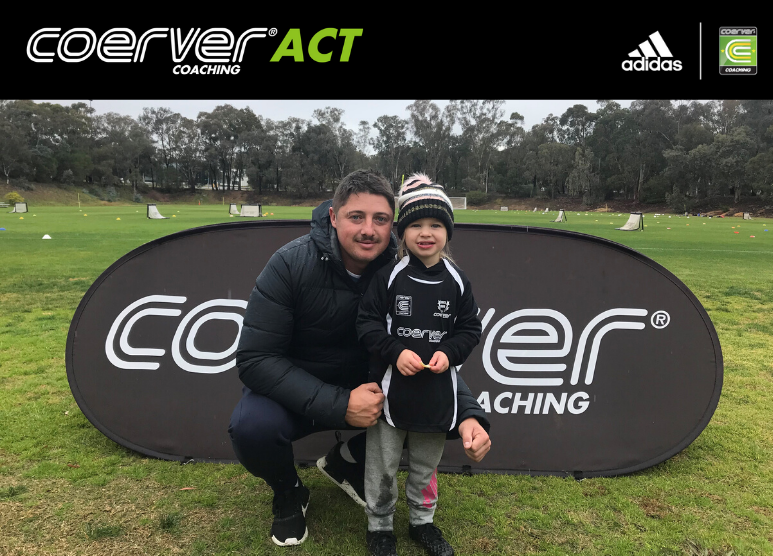 Program Director Benjamin Monteleone said "It was a pleasure to be able to work in groups again. Players of all ages and abilities attended, and the staff were exemplary in running engaging, challenging and fun sessions. Having conducted over 150 1on1 sessions in the past 3 months, being able to provide the opportunity for players to play football with their friends again was excellent."
The Coerver® Coaching Creative Player Camp will be held on June 6th, 7th & 8th. For more information, and to register, visit; https://coerveract.com.au/courses/coerver-coaching-act-creative-player-camp