Coerver Coaching ACT 11th Year conducting Clinics in Cowra
Coerver® Coaching ACT will return to Cowra, NSW to conduct the Coerver® Coaching July School Holiday Camp for the players in the Cowra region on Monday 8 July and Tuesday 9 July. This is the eleventh year Coerver® Coaching has conducted clinics in Cowra and we would like to pass on our appreciation to the Cowra District Soccer Club for all the support they have provided Coerver Coaching during this time.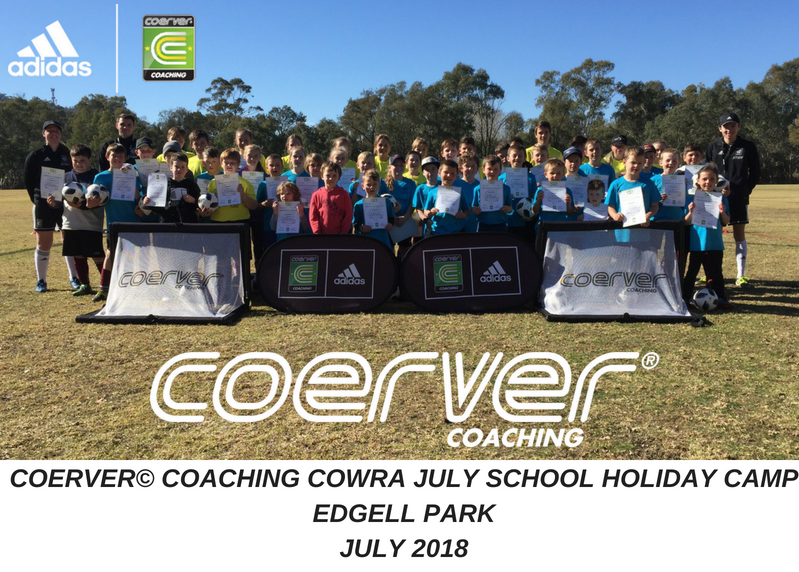 The Coerver®  camp to be conducted over two days will be based on the globally recognised Coerver® Coaching Pyramid of Player Development. This camp will utilise the Coerver® Coaching Method each session which will be filled with fun and enjoyment with special emphasis during our small sided games on the 2019 Women's World Cup in France.
Coerver® Coaching ACT instructor Sonya Sheedy Said " We are excited to be coming back Cowra to run our Holiday Camp for the eleventh year, it is always a highlight of our year. We want to reach out to more children in the Cowra region and provide them with the opportunity to gain experience with the globally renown Coerver® Coaching Method."
To register or to find out more about the Coerver® Coaching Cowra July School Holiday Camp please visit our website https://coerveract.com.au/holiday-camps or call +61 422 420 383.
We look forward to seeing you on Monday 8 July!