Coerver ACT Performance Academy graduate Ellie Carpenter joins new club Olympique Lyonnais in France
Coerver Coaching ACT Technical Director Adrian Haynes spoke to former Coerver ACT Performance Academy graduate Ellie Carpenter on joining her new club Olympique Lyonnais in France.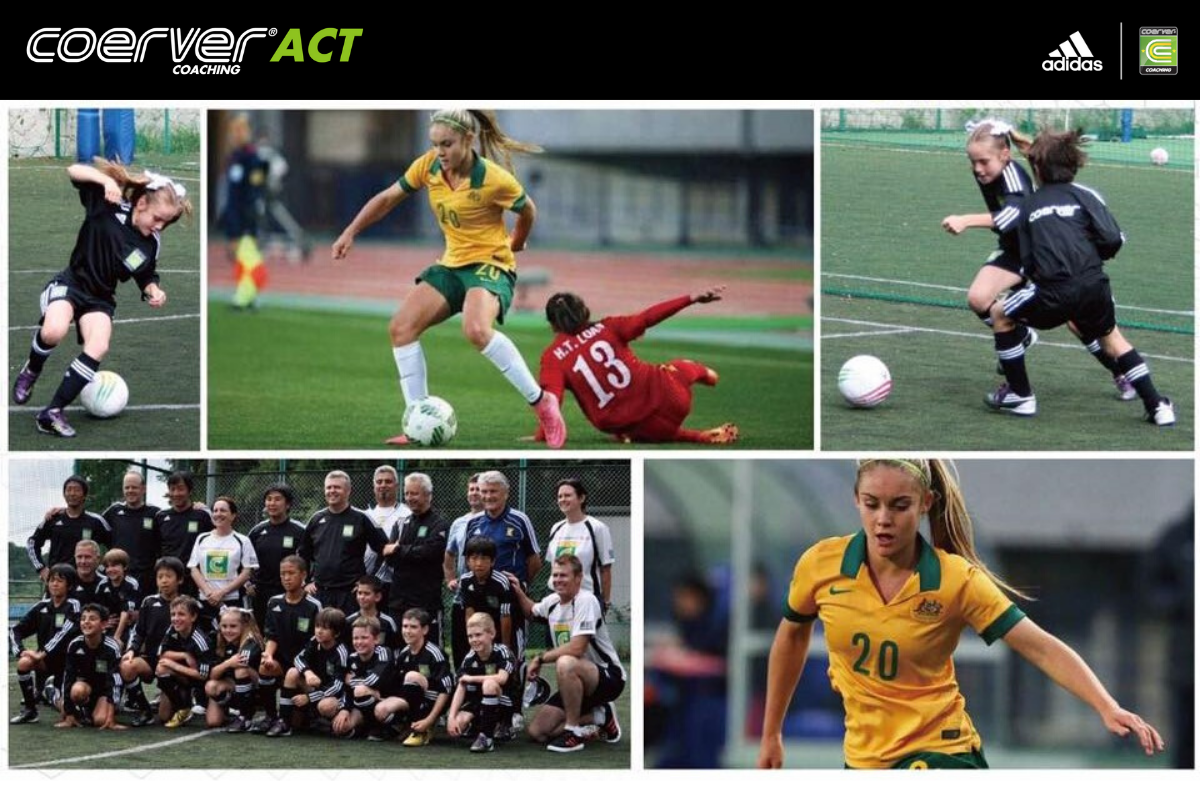 Ellies clear potential was highlighted at 9 years old when during an international Coerver Coaching tournament in Japan, co-founders Alfred Galustian and Charlie Cooke identified Ellie as being "the best 9 year old female footballer they had ever seen." This comment coming from the co-founders of Coerver Coaching who have travelled the world, particularly working extensively in the USA where women's football is of the highest order, holds great power. Their foresight has come to fruition with Ellie signing with the most powerful and famous female football club in the world Olympique Lyonnais.
 "Some of my best early memories of football are of the time when I was a Coerver kid and travelled from Cowra to Canberra several times a week! My brother and I loved the two hour drive to Canberra and we were always keen to go. Even the freezing cold was never enough to put us off.  Whilst at Coerver ACT we had many brilliant coaches. We were particularly close to Adrian, Bugsy and Jason.
 I was so fortunate to travel to Japan for a Coerver tournament and distinctly remember what an amazing experience it was to play against the Yokohama and Verdy juniors! There were very few girls then and I absolutely loved being challenged by all the boys. I was also involved with filming Coerver instructional DVD's and during that time learned a great deal from Alf Galustian. Coerver was a great program for me and I loved how it was about you and the ball. It was always technical as well as being loads of fun. I feel like Coerver Coaching gave me a great foundation for my football career. Most importantly, I'll always be a Coerver Kid!" Ellie said.
 On behalf of Coerver Coaching ACT we would like to wish Ellie the very best for this next step in her footballing career and as always we will be following her progress closely and taking great pride in everything she achieves. Coerver Coaching ACT is about "Dream, Believe, Achieve," and Ellie certainly epitomises that in the truest sense.
 Best of luck Ellie!