COERVER® COACHING PRESTON DIRECTORS ATTEND COERVER® ACADEMY OF COACHING IN JAPAN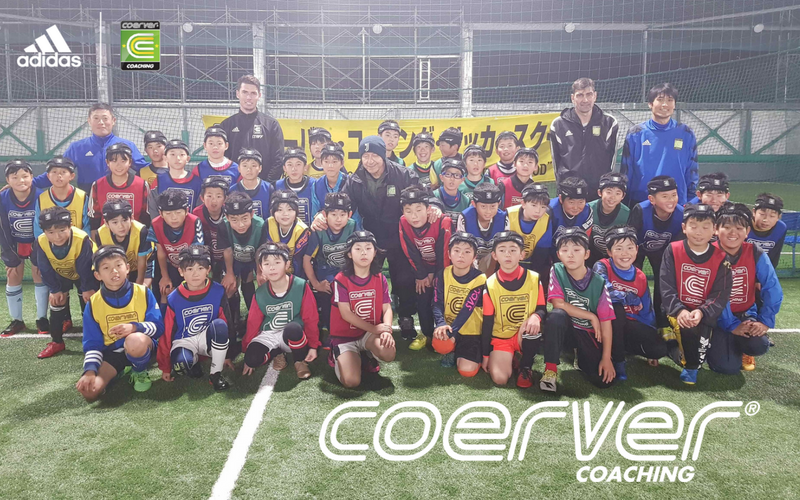 Coerver® Coaching Preston Directors, Dieter Svoboda and Benjamin Monteleone recently traveled to the Coerver® Academy of Coaching in Japan in order to attend the annual technical update provided by Coerver® Co-Founder Alfred Galustian.
Program Technical Director's from across the Asia Pacific region were invited to attend the technical update week at the Coerver® Academy of Coaching in Tokyo, Japan where they participated in a number of lectures and on-field practical sessions in order to further develop their coaching and Coerver® knowledge.
On their time under the tutelage of Coerver® Co-Founder Alfred Galustian at the Coerver Academy of Coaching, Dieter commented  "Ben [Monteleone] and I were given a wonderful opportunity to attend the Coerver® Academy of Coaching in Japan. We spent a week attending theory and practical sessions presented by Coerver Co-Founder and Technical Director Alf Galustian.  We were very impressed by the [Coerver Academy of Coaching] complex and the wonderful hospitality and professionalism by the local Coerver Coaches. One night we were very fortunate to attend a Coerver School Clinic at Niiza with Alf and run some of the sessions and witnessed some very skilful players. On our last night we were asked to take sessions with players from U6 – U12 which was a wonderful experience. Both of us will definitely take some valuable learnings away from the experience and implement them at Coerver Coaching Preston to enhance our programs."
Pictured above: Coerver Co-Founder Alfred Galustian with Eiji Nakagawa, Seiji Nakayama Coerver Coach Academy), Dieter Svoboda, Benjamin Monteleone (Coerver Coaching Preston Victoria Directors) and Owen Monaghan (Coerver - Singapore Technical Director) at the Coerver Coach Academy in Urawa.
Coerver® Coaching Singapore Technical Director, Owen Monaghan also attended the technical update week at the Coerver® Academy of Coaching, commenting: "Being part of the Coerver Asia Pacific Technical Director's training week in Tokyo was a great learning experience for me, especially being in the presence of Coerver Coaching Co-founder Alf Galustian along with the highly experienced Coerver Japan staff.  Very rewarding to bring these new updates back to our staff in Singapore for the benefit of our Coerver community."
With Coerver® Coaching operating in 46 countries around the world, it's fantastic to see our global Coerver® Coach development network in action.