Coerver® Coaching enter third successful year of Global Partner Agreement with Portuguese Primeira Liga club, SL Benfica.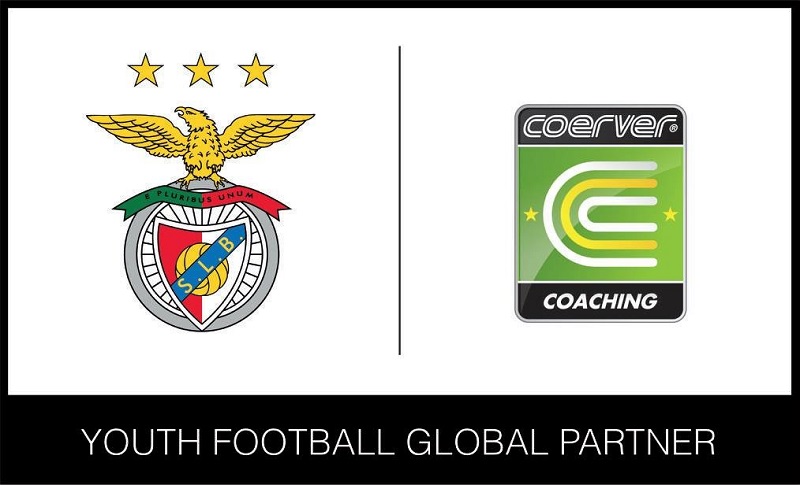 Coerver® Coaching are delighted to be entering the third successful year of our Global Partner Agreement with Portuguese Primeira Liga club, SL Benfica.
The programme sees Coerver® players from around the world, become fully integrated into the club's academy for up to a month at a time, whereby players gain a complete experience of the SL Benfica academy programme which is widely considered to be one of the best in the world.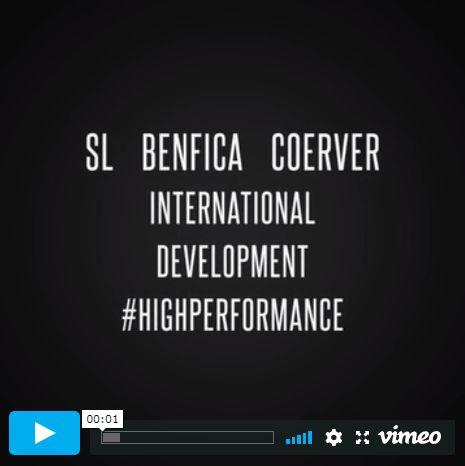 The programme also explore opportunities for both organisations to collaborate, to improve the football experience for young players, worldwide.
 
In 2016, Coerver® Scotland & Portugal Director Gordon Craig and Coerver® Coaching EMEA COO Mike Smith flew to Portugal to sign the agreement with SL Benfica, which has since seen hugely positive benefits (see below image).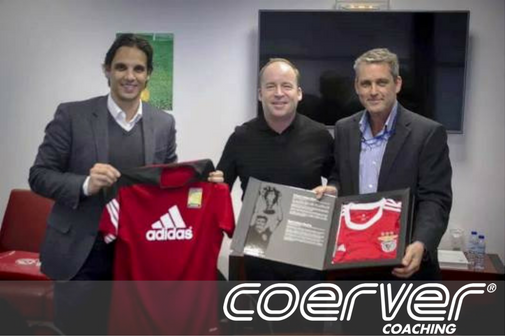 Director General of Development and Training at SL Benfica, and former National Team forward, Nuno Gomes (see above image) commented: "The signing of this agreement with Coerver Coaching, will allow Benfica to bring a top coaching methodology to further develop our club academy, and to bring Coerver players to be inspired and further developed at our club."
Goncalo Nunes, SL Benfica Technical Coordinator for International Football Development added: "We at this club wish to be always on the top and to be constantly renewing and updating our knowledge and, for that, having on board an organisation like Coerver Coaching".
"We and Coerver Coaching share a similar development philosophy: to create a positive environment for all our players, to enhance their freedom and creativity, and to focus particularly on their technical capabilities."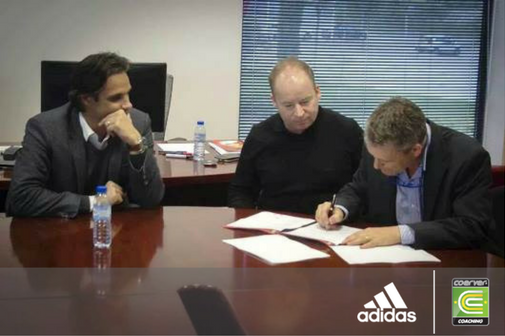 Adrian Haynes, Coerver® Coaching Asia Pacific Technical Instructor and Coaches Educator said "This is another example of the regard that Coerver Coaching is held in on a global stage. We have partnerships with some of the world's largest clubs and it highlights the support that not only the clubs provide to Coerver Coaching but the role Coerver Coaching plays in supporting and assisting in the development of players at these clubs. It provides players with opportunities all around the world to take their game to the highest level and be supported during that journey."
Scott Wright, Coerver® England & Wales Director commented "This is a huge partnership for our organisation and credit has to go to Coerver Scotland & Portugal director Gordon Craig for developing the relationship with the club".
"We look forward to the many opportunities that will no doubt present themselves from the back of this global partner agreement with one of the World's most famous and respected football clubs who share the same development philosophy as ourselves".