Coerver® Coaching Australia caught up with former Coerver® Kid Nikola Taneski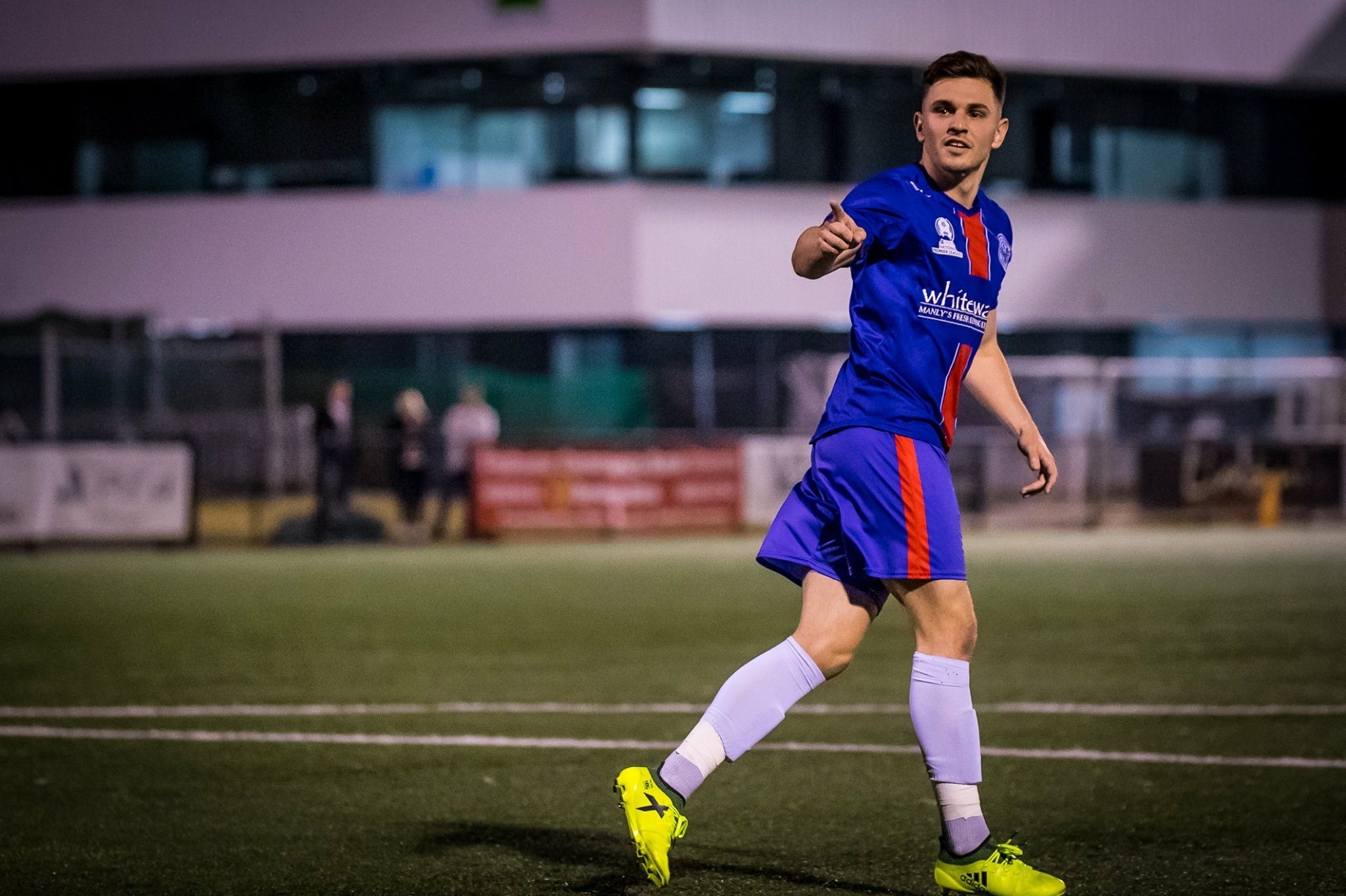 Coerver Coaching Australia caught up with former Coerver Kid Nikola Taneski to get an insight into his experience growing up with Coerver Coaching.
It has been a fantastic year for former Coerver Kid Nik Taneski, recently scoring the match winning penalty in Manly United's NSW National Premier League Grand Final victory.
Player Profile
Name: Nikola Taneski
Club: Manly United (AUS)
Program: Coerver® Coaching ACT
CC. Can you recall your first Coerver Coaching experience? 
Yes, I believe it was the initial trials for the academy program in 2004. I was only 9 at the time of the trials. They weren't just ordinary trials, they ran through a lot of unique drills I hadn't done before. A lot of ball mastery techniques that were new to me. We then did some 1v1 and 2v2 scenario training. At that point I knew Coerver was different to anything I had done before and was so excited to be a part of it.  
 
CC. How did the Coerver program improve your game and what is it that makes the Coerver program so unique? 
The biggest aspect of the Coerver program for me was the level of commitment it requires from you. It demands discipline and commitment so that you are able to benefit fully from all the various training methods. It is the best program to give a glimpse into the level of dedication required to play at a professional level. My understanding of the game grew and I became much more understanding of how important it is to develop all these skills with the ball at your feet.  
CC. What is it about Coerver Coaching you enjoyed most? 
For me the best aspect of training was that I never was without a ball at my feet. As a football player you always want to be on the ball, improving your skills, vision and touch. So much of the sessions were built around developing at your own level. They were always structured and pre planned which made it feel really professional.  
CC. What are some of your best memories from your time at Coerver Coaching?  
For me, the overseas trips were by far some of the greatest experiences I've had in my football career. The chance to go travel the world and experience different footballing cultures only helped develop my passion for the game. I would also say I loved the 1v1 tournaments. I'm incredibly competitive and was always waiting for the tournaments to come around and push to be number 1.  
 
CC. Did you have a favourite Coerver Coaching ball mastery technique or move? 
As an attacking player I spent a lot of time mastering a few different moves and techniques. I wouldn't say i had any favourites in particular but so many are now embedded in my game. I always loved a Cruyff Turn and the Double Scissors.  
CC. What advice would you give to our young Coerver players in our programs? 
To really make the most of your time within Coerver, these years are vital for not only your development as a player but also developing your love for the game. Coerver demands a lot of you but as a footballer you should thrive for environments like that.  
 
CC. How has Coerver Coaching prepared you for your current football pursuits? 
 I mentioned it before, the amount of commitment Coerver demands gives you a real glimpse into the level of commitment it is required of you as a professional footballer. When I had my first taste of professional football with Sydney FC, I didn't feel out of depths with the demands required as it was very similar to the amount of time i dedicated to Coerver.  
CC. What has been your 'career' highlight to date? 
Ive had a few great moments ill cherish, some even as a kid playing for coerver. I scored my first goal for Sydney FC when I was on trial with the first grade squad. That's a goal ill long remember. I then went on to win the national youth league which was terrific. Although my favourite moment to date is my most recent, and that was scoring the winning penalty for Manly united in the NSW premier league Grand final.  
 
We're incredibly proud of Nikola's achievements and are looking forward to following his football journey.