Coerver® Coaching ACT Performance Academy Graduation Evening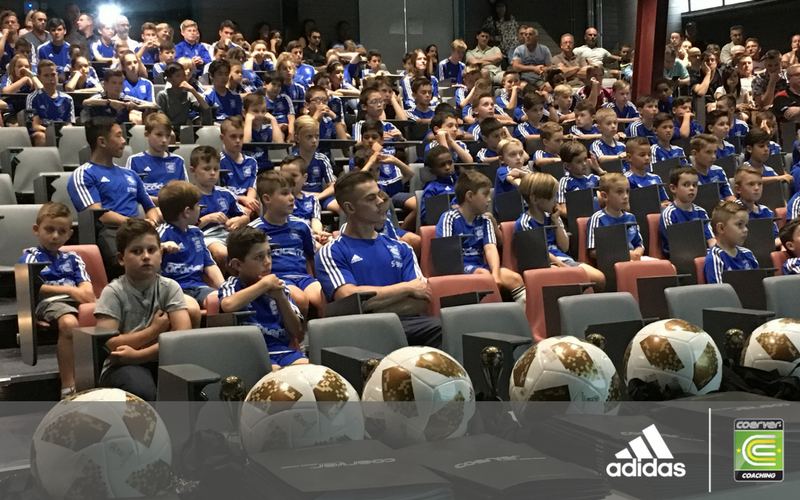 Hi The Coerver Coaching ACT Performance Academy Graduation took place at University of Canberra with over 350 players, parents, carers and family members attending. The night was a celebration of the player's efforts throughout the 2017-2018 Performance Academy program.
Congratulations to all players who completed this year's Performance Academy, participating in 5 months of intensive training, game days and testing was an outstanding effort by all involved.
The COERVER® Coaching Performance Academy is a soccer school for serious, dedicated individuals seeking additional professional training in order to improve their technical ability and become more advanced players. Coerver Coaching ACT would like to give a special mention to those players and families who travelled from Cowra and surrounding regions to be a part of this year's Performance Academy program.
Coerver Coaching ACT Performance Academy Director, Adrian Haynes commented "It is very satisfying to see so many players who have been with us for 3,4,5 up to 8 years. The idea that you can attend the Performance Academy for a one off year and master the necessary skills to take your game to the next level is unfortunately not the case. As with any type of skill set you are endeavouring to master you need to have continuous deliberate structured repetitive practice over many years".
One player from each squad was awarded the Player of the Program for 2017/18 and they received an adidas pack including a 2018 FIFA World Cup replica adidas ball, a certificate and a trophy.  
In addition to the squad Player of the Program awards, one outstanding player was awarded the Jim Roberts Perpetual Trophy for the Coerver Coaching Performance Academy Overall Player of the Program 2017/18, and received an adidas pack including a Real Madrid FC jersey, a trophy and a certificate. Pictured below are the award winners: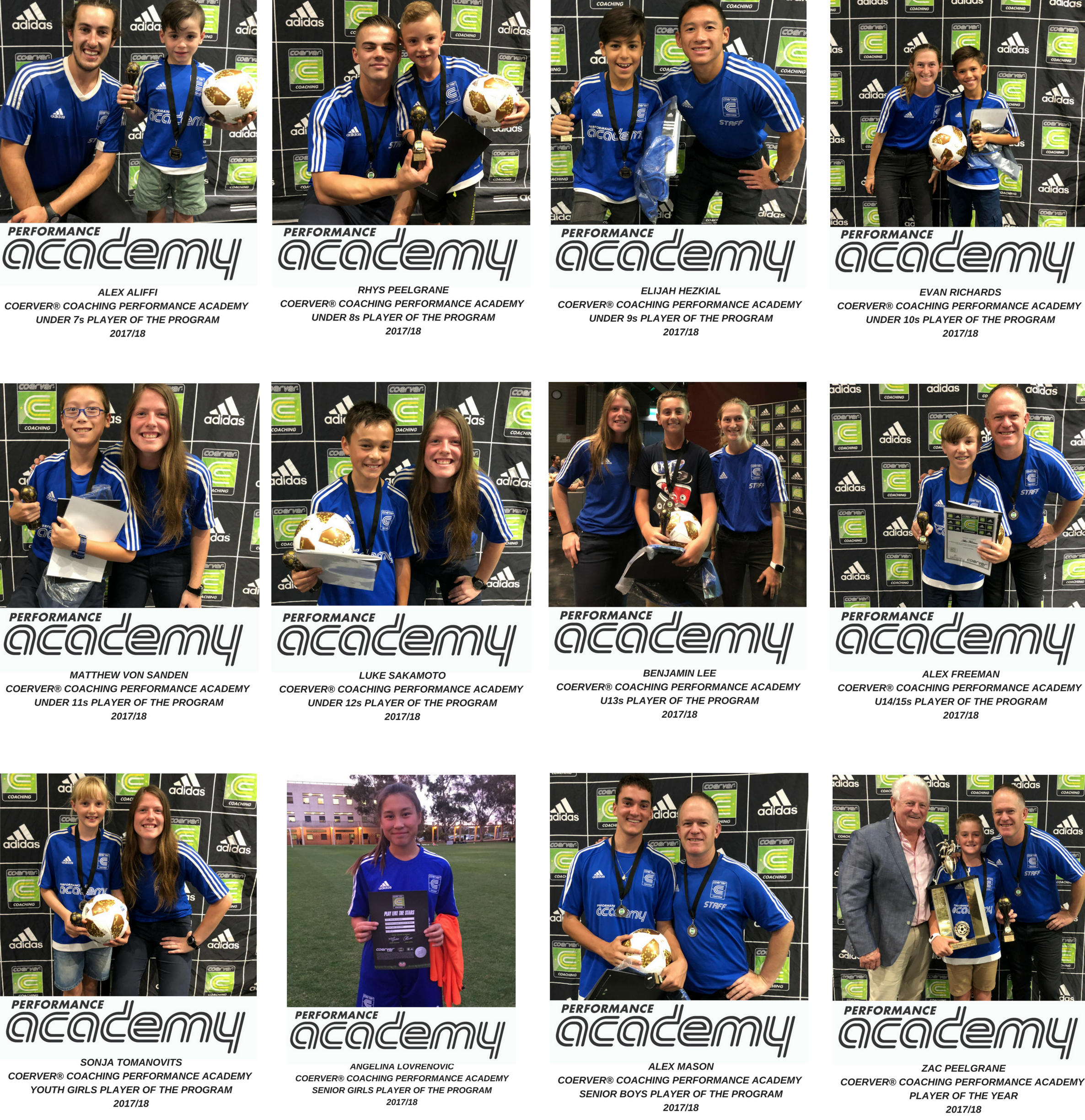 The Coerver Coaching Excellence Award is presented to an individual who makes a significate contribution to Coerver Coaching and grassroots football. This years' Coerver Coaching Excellence Award recipient was Jo Smith.
Jo's involvement with Coerver Coaching over the best part of a decade has provided families with an option to further enhance their technical development and education by offering Coerver Coaching as an addition to their regular club training and to value add to organisations of which she is involved. We at Coerver Coaching ACT firmly believe with the dedication shown by Jo with her constant unwavering time and effort, the football eco system in Canberra in particular at grassroots level is much richer because of her.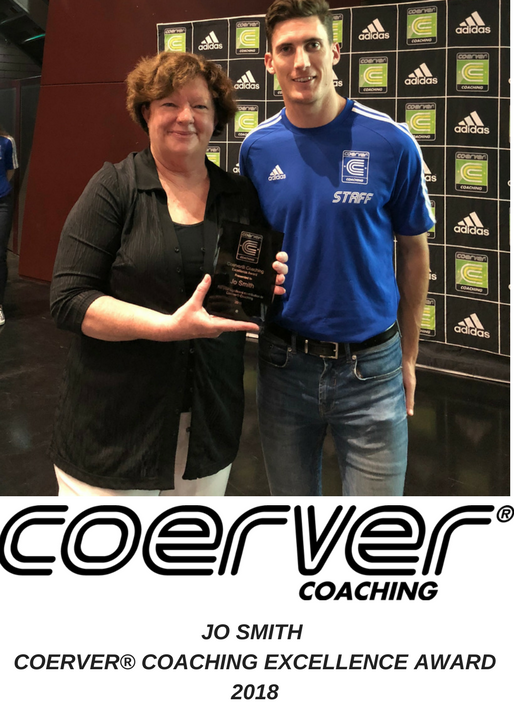 Coerver Coaching ACT is pleased to announce that the 2018/19 Performance Academy will run 4 nights a week in order to support players and families around busy club training and trials schedules. The updated format will ensure that no player will miss out on Coerver Coaching sessions if they need to attend club trials or the like. This new format will ensure all players can complete their training hours at Coerver Coaching as well as attend their local cub commitments which will further provide the opportunity to further develop their technical skills. Trials for the 2018/19 Performance Academy will be held on Sunday 26 August 2018.
Once again congratulations to all players and we look forward to seeing you at a Coerver Coaching program soon. Click here for further details.