Coerver® Asia Pacific Technical Instructor and Coaches Educator, Adrian Haynes discusses his 14 year Coerver Coaching experience: Part 1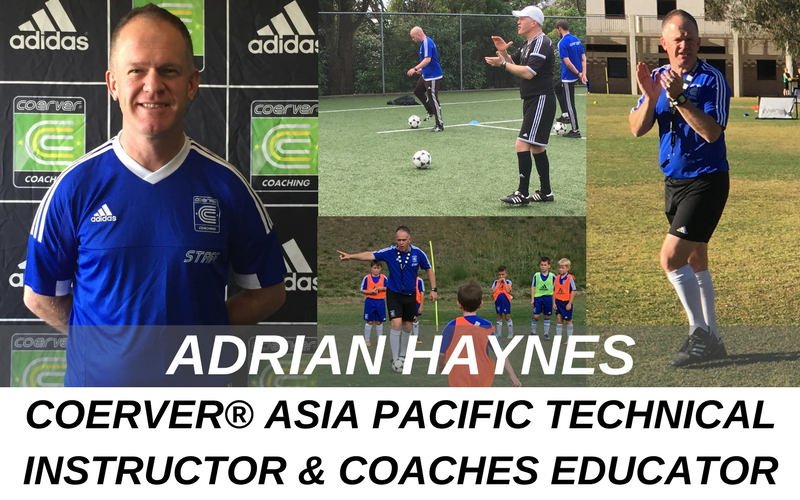 Coerver® Coaching Asia Pacific sat down with Coerver Asia Pacific Technical Instructor and Coaches Educator, Adrian Haynes to discuss Coerver Coaching and his experiences over the last 14 years. 
As a leading Coerver Instructor and Coaches Educator, Adrian has conducted Coerver programs in Australia, Singapore, Japan, New Zealand, UK, China, Spain and France, making him one of the most experienced in the Asia Pacific region. Adrian is the Coerver Coaching ACT Performance Academy Director, and has worked with players and coaches from the grassroots level, and all the way through to top professional clubs. He also features in the Coerver Improve Your Game and Session Planner DVD series.
Here is part one of our two part interview series with Adrian!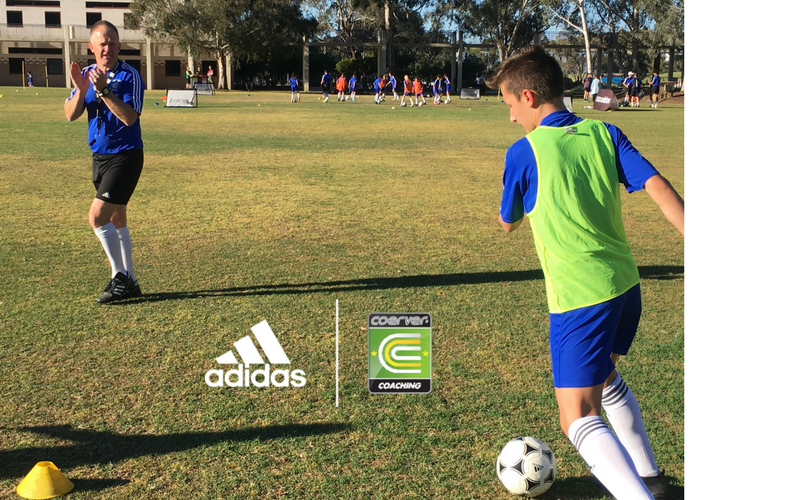 Coerver Coaching (CC). Coerver Coaching is now in 46 countries, why is it do you think the program has been so successful and implemented in the worlds leading professional clubs and federations as well as grassroots level.
Adrian Haynes (AH). Coerver Coaching has been so successful worldwide due to people recognizing the need for players to be technically sound and skillful. Coerver Coaching is the world's number one method for teaching technical skill. Breaking down specific football (soccer) techniques and teaching them in a step by step process. This methodology has been picked up all around the world from grassroots football programs right through to the world's largest and most famous professional clubs and federations. 
CC. Coerver Coaching has changed the way the game is taught and played, what are the main reasons for this?
AH. Traditionally it was thought that the great players were "born" with their specific skill set and that you could not teach this sort of natural talent. Coerver Coaching challenged that mindset and firmly believed from the outset that skill and technique can be taught, if it is taught properly. Coerver Coaching has always believed in small sided games, 1v1 training, 2v1, 2v2, multiple goals in training drills to encourage decision making and creation of space. Ideas that today are mainstream and seen in countless training sessions around the world were introduced by Coerver Coaching and were revolutionary at the time. 
CC. You have worked as a Coerver coaches educator across Asia Pacific delivering coach education to both grassroots and advanced coaches - why is the Coerver method applicable at all levels?
AH. The beauty of the Coerver method is that the basic foundation techniques remain the same regardless of the ability level of the player that is being coached. However, the intensity, time allowed, space allowed, defenders involved and general pressure are adapted to suit the skill level and experience of the player, ultimately working towards successful game use of the techniques. It gives me great satisfaction when I have seen, on multiple occasions, professional players at very famous clubs using ball mastery techniques in their warm up routines that we use with players in our holiday clinics and academy programs around the Asia Pacific region. 
CC. As well as a Coerver Instructor you are a qualified professional educator, what are the similarities in your roles?
AH. I guess I am a teacher of education in schools and a teacher of football with Coerver Coaching. Being a teacher gives me a greater insight into "how" people learn and the various ways that people learn. There is not one set way to teach a topic, there are a variety of ways. You need to tailor your teaching or coaching style to each and every individual you encounter. The Coerver Coaching curriculum is extremely detailed and allows our coaches to do exactly that.  Both roles allow me to help people to improve themselves and learn and hopefully develop a life-long love of learning. Be it in the field of academia or in the field of football. You should always strive to learn more. There is always someone out there who has something to teach you. I am always trying to learn more as a Coerver Coach so that I can pass it onto my fellow coaches and players in our programs.  
CC. Many pro club and community coaches attend Coerver Coach Education programs, what makes Coerver Coach education programs relevant to coaches of all levels?
AH. Coerver Coaching is a program that is successful with both beginning grass roots football coaches who may have very little background in the game right through to experienced professionally accredited coaches. It is one of the things that makes Coerver Coaching stand out from the rest. The adaptability of our curriculum to suit players and coaches of all standards. We not only have the curriculum of what to teach, we are the experts in how to teach it. Coerver Coaching is able to create programs to suit players and coaches of all levels. The critical thing is not just what to teach but how to teach it and then ultimately have the players working towards being able to execute these techniques under full pressure in game situations. Our coach education programs such as our Youth Diploma cater for that exact need within the footballing community. 
CC. Coerver Coaching was instrumental in writing the SAP program for the FFA and was the only private provider in Australia to conduct coach education courses based on skill acquisition across the county. You were involved in this project which ran for several years how did this come about.
AH. There was a clear gap in instruction for grassroots, emerging and talented players in Australia when it came to skill acquisition. Han Berger who was the technical director at the time for the FFA recognised the important role that Coerver Coaching plays in skill acquisition globally. He made the approach to our co-founder Alfred Galustian who in consultation with Coerver Coaching Australia wrote a skill acquisition program that was to be rolled out to the states to ensure that players were been exposed to the correct methods to teach technical skill and that it was being delivered with consistency nationally. Each state technical director and professional coaches came in and were taught by Alfred how to correctly deliver skill acquisition to all types of players. The FFA then also realised they did not have suitably qualified people to travel around to each of the state federations and deliver coach education in terms of skill acquisition linked to the SAP program. This is where I was brought in to travel around and lead coach education programs to ensure that the skill acquisition program was being understood and delivered correctly around Australia.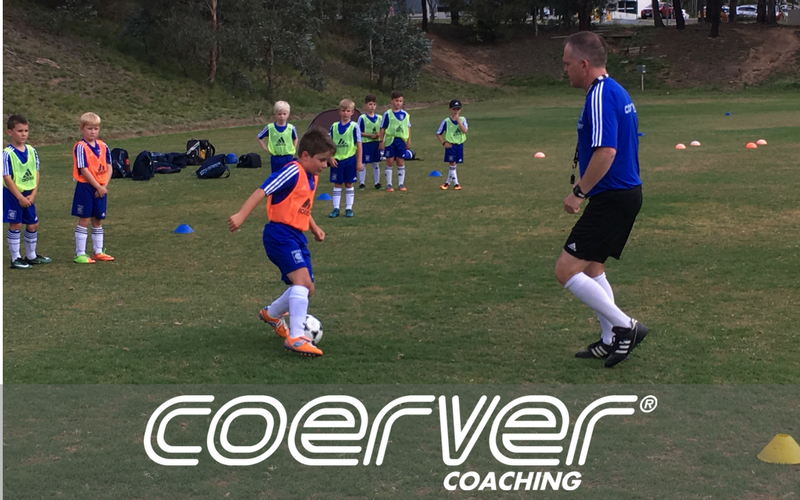 CC. Coerver Coaching gains a lot of interest from world class coaches of other sports, such as England Rugby Coach Eddie Jones, what makes the Coerver method applicable to other sports, and learning in general?
AH. I had the pleasure of meeting Eddie Jones whilst coaching in Japan and what appealed to me the most was his interest and desire to learn and be a better coach. Here was a coach who is world renown as being one of, if not the best, Rugby Union coaches in the world and he wanted to know what he could learn and do better. What he identified was that Coerver Coaching does what no other sporting program he had seen anywhere else in the world is doing, was break down the essential elements of the game into teachable components. He wanted to speak extensively with Alfred Galustian and Charlie Cooke (Our co-founders) to see how this could be applicable to Rugby Union as he felt the players coming through lacked the type of technical skill that he required at the highest level. This type of detailed technical coaching is not found in other sports to the level that Coerver Coaching has taken it to and there are many other highly credentialed coaches in other sporting arenas who have recognised this and are interested in how to teach the correct techniques for their own sport. 
CC. In 2018 Coerver Coaching celebrates 34 years in football education. What are the main benefits a Coerver player receives by attending our programs?
AH. There are just so many benefits. The most obvious is becoming a more skillful footballer. But it is so much more than that. Self belief, self regulation, confidence, football knowledge, becoming part of a global family, an opportunity to play the game around the world. But above and beyond all of that and more? Just simply having fun and making friends. When it is all said and done it should be about having fun and Coerver Coaching is great fun. 
CC. The Coerver Coaching curriculum is complex and takes time to master, what advice would you provide to an aspiring player and their parents on the time it takes to develop and master the Coerver skill sets?
AH. Repetition is the key. It is as simple as that. Time, hard work and repetition of the skill sets practiced under increasing difficulty and very importantly, broken down and taught the correct way. There are a multitude of videos online that show skill, but this skill must be broken down into its various steps and taught correctly. This is what Coerver Technical Instructors are the experts of. Then it must be practiced correctly with repetition. This repetition is vital to develop brain engrams or in simple terms, muscle memory, where the response will become automatic under full pressure in game play situations. Plus remember to be patient. This takes hard work, dedication and time. If these types of skills were simple then every player would be doing them. 
CC. Coerver Coaching doesn't teach players to play in specific formations, why is this and how do Coerver players adapt easily into any position/formation?
AH. Our belief is that first touch and technical ability are critical before any formation can even be considered. If a player has poor technique and their first touch is poor then the formation is irrelevant, that player will struggle to be effective in the game. I personally have always said "Give me 11 players who are technically sound and they will beat any formation in the world if the opposition are technically poor." The ideal situation is to have technically sound players who understand the game and can then play in any formation and be extremely effective. Players with a solid foundation of technical skill are calm and composed on the ball under any type of pressure. This is far more important than any formation. Coerver Coaching is an attacking program focused on skill development. It takes a long time to master these skills and that is what we focus on. We leave the tactics and formations up to the club coaches when the players return to their clubs. We provide them with players who are technically able to play in any formation and that is crucial. 
Part two of our interview with Adrian Haynes is now available, click here!