Alice's Nojima seizes chance on Japan tour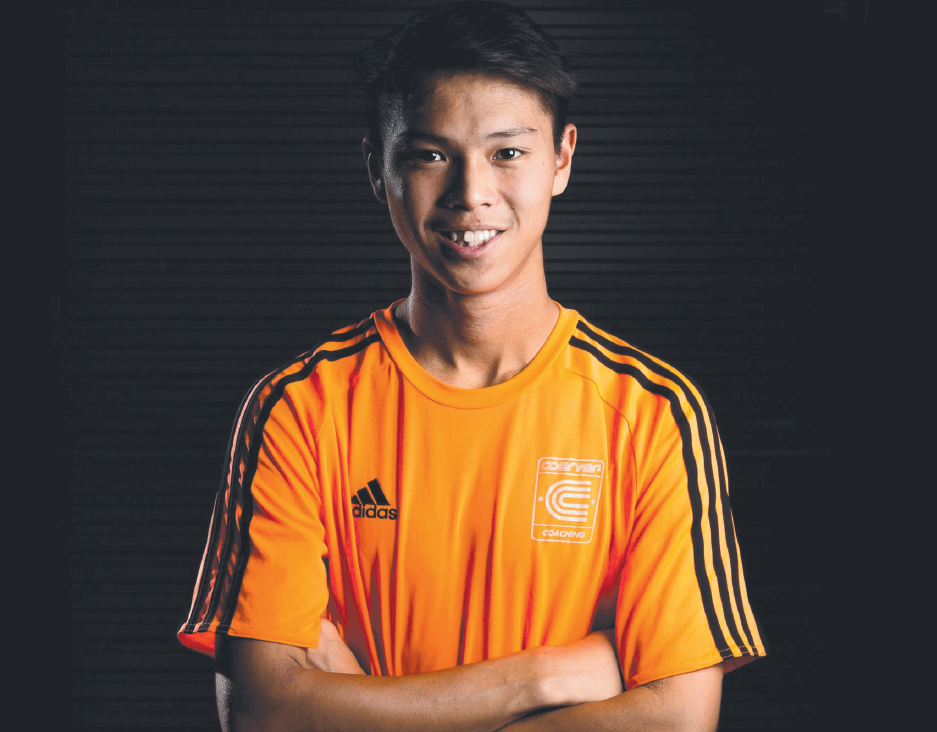 By Anthony Geppa, originally published 24 October 2017 in Centralian Advocate Vol. 71 No. 44. Picture credit Emma Murray.
HE may only be 17 years old but Yuji Nojima's soccer career has already taken him to all parts of the globe. The young attacking midfielder has just returned to Alice Springs from Japan, competing in a Coerver international tournament.
The Scorpions A Grade player was outstanding against players from across the globe, scoring five goals in as many games including a hat-trick in his opening game.
This was Nojima's third overseas trip with Coerver after taking part in two separate tournaments in Spain with the 17-year-old saying it is incredible to receive these kinds of opportunities. "Back in 2012 I was just playing here and Darwin had a Coerver coaching program so a few coaches came down and ran a few sessions in Alice Springs," he said. "I trained with them and they told me I should go to the international Coerver camp in Canberra. From that they identify who they want to select in their teams to take away to international tournaments. "I went there, trained and I got selected to go to Spain with them in 2013. The next year I got selected to go to Spain again, getting the opportunity to train at the Real Madrid academy. I was really excited (to be picked again) because their trips are really nice, the opportunities and how they organise everything is really great. In Japan, I got the opportunity to play against great teams and get the chance to get scouted maybe as well so it's really great."
Nojima received praise from Coerver coach Adrian Haynes for his impressive performances as well as earning the respect of his teammates. "Yuji performed at a very high level throughout the recent tour to Osaka in Japan and was acknowledged by his teammates as being the player of the tour for the Senior Boys squad," he said. "Yuji was physical and determined in all games and coupled with his technical skill, particularly his ability to dribble the ball at pace, he was a dominant force in the team. "A highlight of the tour was when he scored three goals in the opening game and he also scored an outstanding individual goal in the final game on tour. "Yuji was the top scorer in any of the senior teams with five goals in five games which is an outstanding strike rate. Yuji had a very successful tour overall and is a great role model for young players and someone the footballing community in Alice Springs should be very proud of."