Coerver Coaching ACT x NCF Futsal Program - 2021/22
The Coerver® Coaching Futsal Program is a technical development program for youth players from Coerver® Coaching, "The world's number 1 soccer skills teaching method", and our international partner adidas®.
Futsal is a 5 v 5 small-sided game played on a hard surfaced, basketball sized court with a smaller, heavier low bounce ball. Coerver Coaching Futsal is based on our globally recognized Futsal Pyramid of Player development.
Why Futsal & Coerver® Coaching are perfect partners
• Futsal is skill based
• Futsal needs high levels of ball mastery & 1v1
• Futsal is a small sided game
• The Coerver Attacking Philosophy mirrors the Futsal Game
 Players who attend the Coerver Coaching ACT x NCF Futsal Program will receive:
- 12 hours of technical training delivered by Coerver Coaching accredited technical instructors
- Coerver training shirt
- Coerver Home Study Program
- Coerver Home Study Online Support
- Coerver certificate of attendance
Dates: Sunday, 10 October 2021 – Sunday, 12 December 2021* & Sunday, 6 February 2022 – Sunday, 20 February 2022
* No session Sunday, 28 November
Time: 9:00am - 10:00am each session
Venue: Gold Creek School Gym, Clarrie Hermes Drive, Nicholls
Course Gallery
,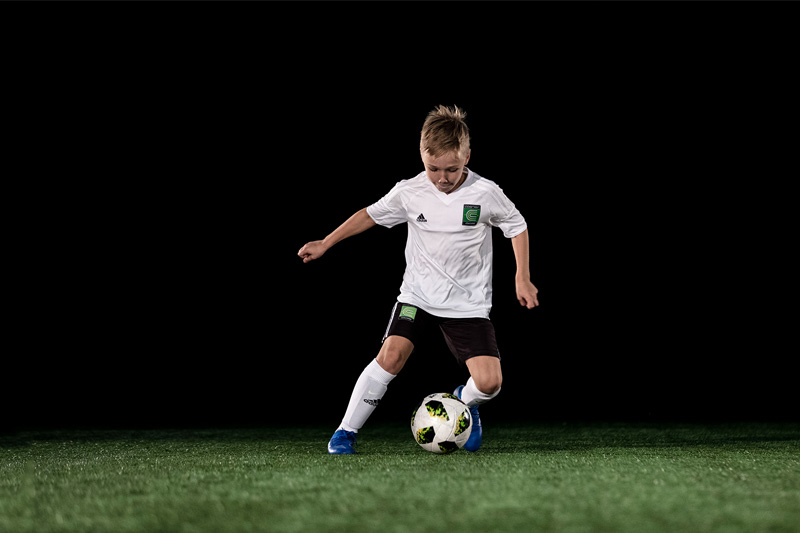 ,