Coerver Coaching ACT Futsal U7-U9 Skills Clinic
The Coerver® Coaching Futsal Program is a technical development program for youth players from Coerver® Coaching, "The world's number 1 soccer skills teaching method", and our international partner adidas®.
Futsal is a 5 v 5 small-sided game played on a hard surfaced, basketball sized court with a smaller, heavier low bounce ball. Coerver Coaching Futsal is based on our globally recognized Futsal Pyramid of Player development.
Why Futsal & Coerver® Coaching are perfect partners
• Futsal is skill based
• Futsal needs high levels of ball mastery & 1v1
• Futsal is a small sided game
• The Coerver Attacking Philosophy mirrors the Futsal Game
Coerver Coaching is perfect to develop both better futsal players but also using the new Coerver Futsal Curriculum to develop more skilful football players.
Our aim is to develop confident, creative technical players whilst teaching essential social skills such as good sportsmanship and respect, in addition to a good attitude to practice and play.
---
Each COERVER® player receives:
8 hours of programmed COERVER® Coaching from Official COERVER® Coaches 
COERVER® Coaching certificate
COERVER® home training program
COERVER® Coaching Shirt
5% Family & Friends Discount: Book two or more places on this program in the same booking to receive a 5% discount.
SCHEDULE
Commence Sunday 4 August, 10.30am-11.30am.
Sunday 11 August, 10.30am-11.30am.
Sunday 18 August, 10.30am-11.30am.
Sunday 25 August, 10.30am-11.30am.
Sunday 1 September, 10.30am-11.30am.
Sunday 8 September, 10.30am-11.30am.
Sunday 15 September, 10.30am-11.30am.
Concludes Sunday 22 September 2019, 10.30am-11.30am.   
Please note North Canberra Futsal is subsidising each participant.
Course Gallery
,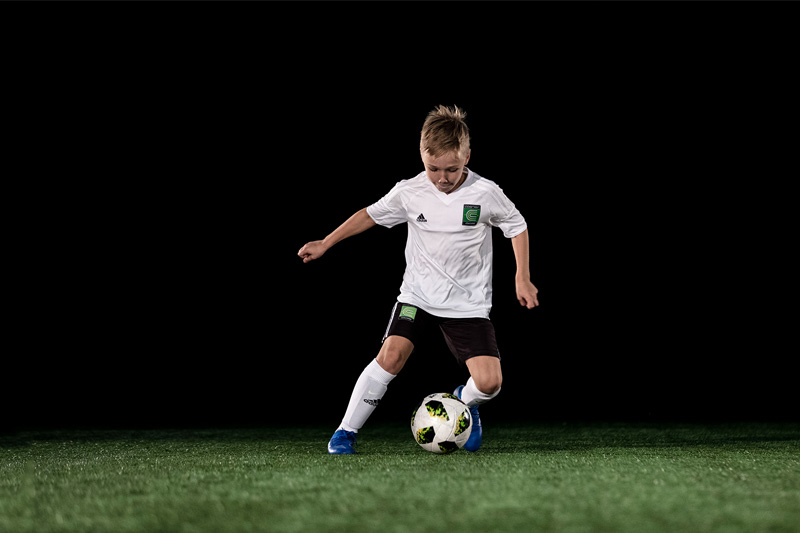 ,